What Do Top Elected Officials Make in Annual Salary?
How much does the President earn? What about the Chairman of The Federal Reserve?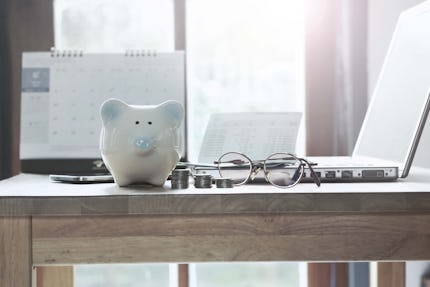 Government officials are those elected or appointed to work in either your local, state, or federal government. Generally, these public service figures earn a smaller salary than their private sector friends – but many are actually paid quite well.
However, considering their daily responsibilities and the pressure stemming from the job, it may (or may not) seem fair to you. Take a look at some of the top annual salaries for various government officials across America.President: $400,000Vice President: $237,700Rank and File Senators and Representatives: $174,000 Speaker of the House: $223,500House and Senate Majority and Minority Leaders: $193,400 Chief Justice, U.S. Supreme Court: $260, 700Associate Justice, U.S. Supreme Court: $249,300Secretary of State: $186,600Secretary of Treasury: $191, 300Chairman of the Federal Reserve: $199,700 Chairman of the Joint Chiefs of Staff: $220,734.36Postmaster General: $245,000Pennsylvania Governor: $190,823Los Angeles City Mayor: $232,000 Kentucky State Lottery CEO: $226,800Florida Education Commissioner: $275,000 The above salaries are before taxes. Use the salary calculator to see the take-home-pay of these elected officials!
These free resources should not be taken as tax or legal advice. Content provided is intended as general information. Tax regulations and laws change and the impact of laws can vary. Consult a tax advisor, CPA or lawyer for guidance on your specific situation.