What An Olympic Gold Medal Is Actually Worth
Take a look at what Olympic athletes make when they win gold, silver, and bronze.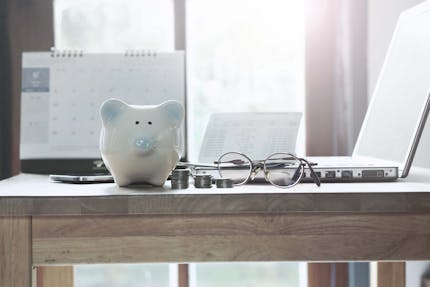 With just nine days left until the opening ceremony of the 2016 Summer Olympics, athletes around the globe have their eyes on first place, and everything that comes with it – including monetary prizes.
What does someone make when they're awarded a gold, silver, or bronze medal? Take a look at our brief breakdown, and some interesting facts from Olympics past:
America pays $25,000 to gold winners, $15,000 to silver winners, and $10,000 for bronze.
If entire teams win, each player receives gold medal cash prize "bonus"– actual medal worth $700.
Special funds for Olympic wrestlers, created by Living the Dream Medal Fund, award $250,000 for gold, $50,000 for silver, and $25,000 for bronze.
Singapore pays gold medal winners $800,000, Kazakhstan pays $250,000 for a gold medal, and Italy pays $182,000.
Michael Phelps, who has 18 gold medals, two silver, and two bronze has received $500,000 in U.S. cash prizes. If he lived in Singapore, would have received over 14.4 million in bonus money.
Russia's paid its athletes $135,000 for gold, $81,600 for silver, and $54,000 for bronze in 2012.
After the 2012 Olympics, Russia payed $12.7 million in medal payouts to its athletes.
Malaysian gold medal winners receive gold bars worth an estimated $600,000.
China offers cash rewards as well as luxury apartments and exotic cars –explicit amount bonus per medal is not public information in China.
These free resources should not be taken as tax or legal advice. Content provided is intended as general information. Tax regulations and laws change and the impact of laws can vary. Consult a tax advisor, CPA or lawyer for guidance on your specific situation.