Ten Small Cities to Start a Business in 2023
Are you starting a new business? Have you thought about where you would like to start a business? Learn more about the best small cities to start a business.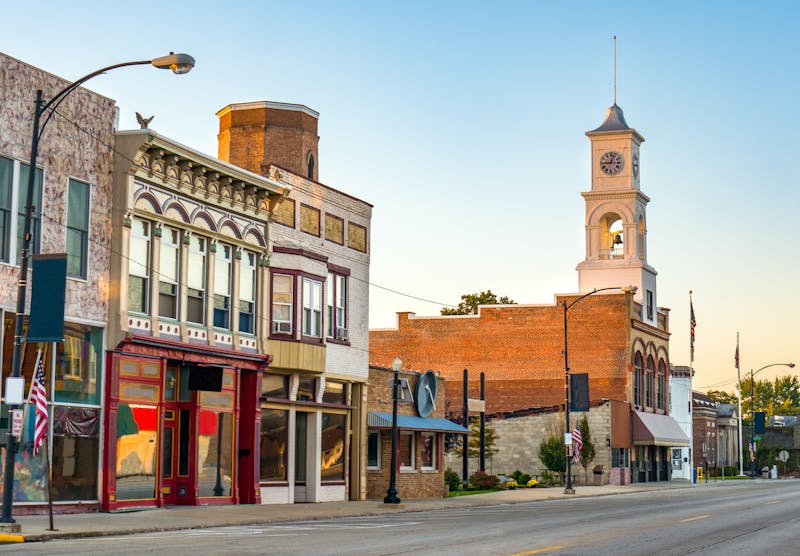 Is it possible you have thought about starting your own business? If you have then hopefully you've thought about the type of business you want to start, startup costs and your target market. Whatever the impact you hope to have in the world, your location will be a significant factor.

Recently, WalletHub updated their information listing the best and worst small cities to start a business in 2023.
Washington, UT = 66.77
St. George, UT = 65.64
Cedar City, UT = 64.96
Bozeman, MT = 61.84
Logan, UT = 61.08
South Bradenton, FL = 60.7
Post Falls, ID = 60.62
Fort Myers, FL = 60.21
Lehi, UT = 60.15
Morrisville, NC = 60.05
To decide on the best small cities to start a business, WalletHub compares more than 1,300 small cities based on 18 different criteria.
Business Environment: 50/100 points
Average Length of Work Week
Average Commute Time
Average Growth in Number of Small Businesses
Startups per Capita
Average Revenue per Business
Average Growth of Business Revenues
Industry Variety
Access to Resources: 25/100 points
Financing Accessibility
Investor Access
Human-Resource Availability
Higher-Education Assets
Workforce Educational Attainment
Working-Age Population Growth
Job Growth
Business Costs: 25/100 points
Office-Space Affordability
Labor Costs
Corporate Taxes
Cost of Living
A small city means a population of 25,000 to 100,000 residents and excludes the outskirts of the town. The 18 different criteria are placed into three categories: business environment, access to resources and business costs. Business Environment is worth the most at 50 points out of 100. Business Environment includes factors such as the average work hours per week, commute time, startups and growth in business revenue. Access to Resources, worth 25 points, covers accessibility to financing, human resources, and the working-age population. The last 25 points come from Business Costs such as your cost of living in this city, office-space affordability and taxes on your new business.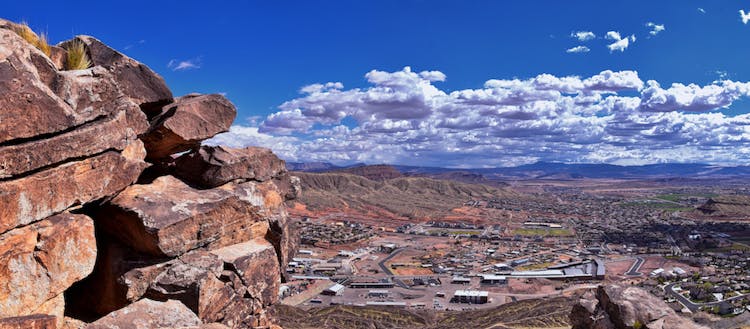 The #1 place to start a business: Washington, Utah
At the top of the list is Washington, Utah with a score of 66.77. With just over 28,000 residents, Washington sits on the southwest corner of Utah, near the northern border of Arizona and the eastern border of Nevada. It offers residents a suburban-rural mix feel. While this is a small and connected community, a new business would need to compete with the other small business startups. However, because of the community support and economic boost from small businesses, this city might be the best place to start your new adventure.
While Washington has many provoking factors that could convince you to move there and start your business, the scenery motivates most people to move here. This town is surrounded by red rocks with many trails making it an easy place to explore by foot or bike. Washington, Utah is near the Grand Canyon, Las Vegas, and has beautiful year-round weather. You can enjoy the summers with the mild heat and embrace the snow in the winters.

A new business is an exciting adventure; however, it should be planned very carefully. For help running payroll and calculating your federal, state and local taxes, try a PaycheckCity Payroll free 14-day trial! With PaycheckCity Payroll, small businesses can run payroll, print paychecks, and generate tax filing reports including Forms 940, 941 and W-2. Start for free and run your first payroll within ten minutes.
These free resources should not be taken as tax or legal advice. Content provided is intended as general information. Tax regulations and laws change and the impact of laws can vary. Consult a tax advisor, CPA or lawyer for guidance on your specific situation.