Severance Pay for Small Business
In the case that a business must lay off personnel due to unforeseen circumstances, it is wise to know what is expected regarding severance pay.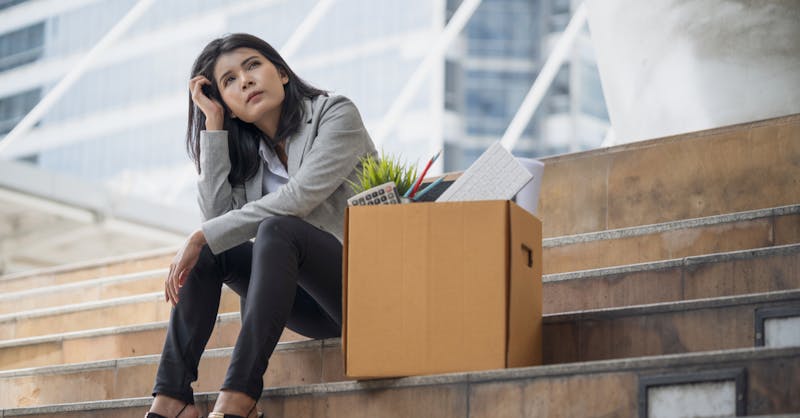 In the case that a business must lay off personnel due to unforeseen circumstances, it is wise to know what is expected regarding severance pay.
What is severance pay?
In the situation that a business must eliminate a position due to downsizing or lay off an employee due to other circumstances, an employer can offer severance pay. Severance pay is an amount paid to an employee upon dismissal from employment. Severance pay can be delivered to the employee as a lump sum payment, or it can be distributed over time. If the severance pay is delivered in payments over time, it may make it more difficult for the employee to receive unemployment compensation as it looks like they are still getting paid.
It is up to the employer on how to calculate severance pay. Some factors that may go into this calculation include the amount of time worked at the company and the employee's remaining paid time off. Typically, a company will offer one to two weeks of pay for each year the employee worked at the company. An employer should check with state laws to ensure they are meeting the minimum severance pay expectations.
Should I (the employer) offer severance pay?
An employer should determine their severance pay policy before hiring an employee. Some employers choose to include severance pay policies in employee agreements or the company handbook. This may consist of things such as when they become eligible for severance pay, how the amount will be determined, and what events qualify the employee for severance pay. If severance pay is not an option for the employee, it should be clearly stated.
Offering severance pay helps a company build trust with its employees. For example, in the circumstance that a company does not provide severance pay, an employee may feel concerned about their job, they may fear being laid off without any form of compensation, and, therefore, seek other employment with more perceived stability. 
Severance pay generates loyalty in employees. Since severance pay is typically determined based on the amount of time an employee is working for a company, the employee may be less likely to leave for another company knowing they could be laid off there with fewer funds. Severance pay builds trust for the employee because they can feel secure about their position in the company, knowing that they have additional compensation if their job is eliminated or downsized.
Another reason employers may consider providing severance pay is to reduce the chances of liability following termination, including lawsuits. Employees can sue a company for wrongful termination. Typically, these lawsuits arise when the employee is not adequately compensated after being terminated. A severance pay policy can help the company end the employment arrangement without legal action. 
Am I legally obligated to provide severance pay?
According to the U.S. Department of Labor, the Fair Labor Standards Act (FLSA) does not require severance pay. However, some states require severance pay based on the conditions in which the employee is terminated. For example, In January 2020, the Governor of New Jersey signed a law requiring companies with more than 100 employees to provide severance pay if they terminate 50 or more employees within a 30 day period.
In all states, an employer is required to pay the employee for what they have earned. Accrued paid time off, and their final paycheck for hours worked must be paid to the employee.
Is an employee's final paycheck included in the severance pay?
Severance pay should not be confused with an employee's final paycheck. No matter how an employee leaves a company, whether it's a termination or the employee quits, they are owed their last paycheck. The final paycheck policy differs by state. While some states require the final paycheck to be issued immediately, others may allow for more time, including up to the next payday. To see your state's termination pay policy visit PaycheckCity's Payroll Resources.
How is severance pay offered?
Salary compensation may not be the only thing an employer should include in a severance package. While most health insurance companies do not continue to provide health insurance for terminated employees, employers should notify employees of their options. The employee has the opportunity to obtain COBRA health benefits, and, in some cases, employers offer to pay the premium for a designated amount of time.
Another helpful and generous benefit to the employee would be for the employer to provide outplacement services with the severance package. Outplacement services being offered in a severance package can include assistance in finding a new job and even scheduling flexibility to allow the employee to attend job interviews. The items in the severance package will help the terminated employee in the future and build your company's good standing with other employees.
When terminating an employee, it is essential to think of other miscellaneous items that should be mentioned in the severance package. Does the employee get to keep their company laptop, company phone, or any other work items that they were provided? While these items are usually returned, it is wise for the employer to discuss how the items will be handled. All employers should consider the information the employee obtained within the company as well as files, personal notes, and other documents the employee could hold in their possession. There are certain things the employee may need to disclose in job interviews. When presenting the severance package, it is the perfect time to answer questions for the employee and ease some of their stress.
While severance pay is not mandatory for a company to offer, it does present a lot of benefits. Employers can attract more loyal employees and have a good conscience knowing that they are offering them a lifeline in the case that their position is terminated from the company. As always, employers should check their state laws and confirm they are prepared to offer the correct severance packages.
These free resources should not be taken as tax or legal advice. Content provided is intended as general information. Tax regulations and laws change and the impact of laws can vary. Consult a tax advisor, CPA or lawyer for guidance on your specific situation.