Most Americans Are Living Paycheck To Paycheck
Are you worried you won't have enough money when your bills are due? You're not alone.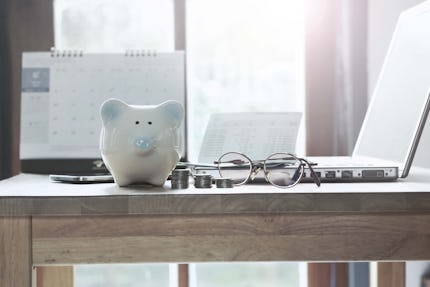 Are you worried you won't have enough money when your bills are due? You're not alone. Data from a recent survey conducted by CareerBuilder suggests 78% of workers are living paycheck-to-paycheck. Furthermore, the survey illustrates the challenges that even high salary earners face: One in 10 workers making $100,000 or more live paycheck-to-paycheck.

To add, the group stressed that debt was a growing issue. According to the survey, 71% of the workers said they're in debt. For someone that is struggling saving money from his or her annual salary, debt can make the issue much worse. Twenty percent of the employees which were surveyed had missed payments on smaller bills. Below are a few highlights from the survey conducted by CareerBuilder.

Survey Highlights:
Seventy-eight percent of U.S. workers live paycheck to paycheck to make ends meet.
Nearly 1 in 10 workers making $100,000 live paycheck-to-paycheck.
More than one in four workers do not set aside any savings each month.
Nearly three in four workers say they are in debt today - more than half think they will always be.
More than half of minimum wage workers say they have to work more than one job to make ends meet.
Minimum Wage Argument

There has been a lot of news about states adopting a new minimum wage in order to support employees. And the survey data suggests it is a much-needed change. From the data derived from the survey, about 80% of workers have had experience in a minimum wage job, and roughly 70% of them were unable to be financially stable while working a minimum wage paying job.

The survey drew information from 2,369 full-time employers and 3,462 full-time U.S. workers from a variety of sectors and companies from May 24 to June 16, 2017.
These free resources should not be taken as tax or legal advice. Content provided is intended as general information. Tax regulations and laws change and the impact of laws can vary. Consult a tax advisor, CPA or lawyer for guidance on your specific situation.