Join the National Payroll Week Party in 2016
The best week of the year for payroll professionals will be here before you know it.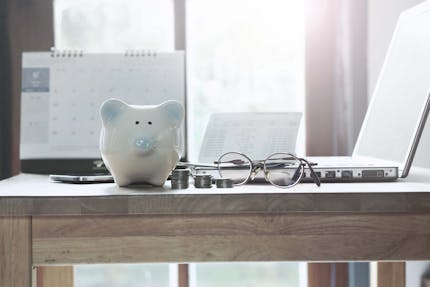 The best week of the year for payroll professionals will be here before you know it. This September 5-9, join workers across America as they celebrate their paychecks and the payroll professionals who pay them during National Payroll Week®. Here are just a few ways for you to get involved with the NPW festivities!

Share Your Opinions on Payroll Issues and Win Big
One of the most important elements of the NPW campaign is the annual "Getting Paid In America" survey. The survey allows the American Payroll Association (APA) to gauge American workers' opinions on important payroll topics and trends such as direct deposit, mobile banking, and more.
The survey only takes five minutes to complete and could score you the grand prize of a free Las Vegas vacation for two and an extra paycheck. The survey closes on September 9 and the winner will be randomly selected from all received survey respondents. Don't miss your opportunity to have your opinion be heard and promoted on a national level and to earn an awesome prize.

Volunteer to Teach Your Community Teens About Their Paychecks
Promote financial literacy in your community by becoming a Money Matters National Education Day (MMNED) volunteer. On September 8, payroll professionals from across the country will come together to teach the special MMNED lesson plan "Bring Home The Gold" to area teens and educate them on paycheck basics.
All volunteers will receive a detailed lesson plan and PowerPoint presentation once they sign-up. Volunteers who teach MMNED lessons will also receive recognition from the APA and be eligible for 1 RCH credit.

Receive Recognition for Supporting Payroll Professionals at Work
Be recognized for you and your employer's support of the payroll profession and the hard-working payroll professionals at your company. Sign your company up to be an NPW Supporter today. The NPW Supporter program is a free program that will earn your company free publicity from the APA.
Companies that are NPW Supporters agree to spread the NPW message at work through email messages on your company intranet, NPW office celebrations, and more. When you become an NPW Supporter, your company will be joining the ranks of past prestigious NPW Supporters such as Starbucks, General Mills, the Kansas City Royals, and many more.

Download the official NPW Planning Guide for these ideas and more to help make this NPW your best yet. Be sure to visit the official NPW website at www.nationalpayrollweek.com to stay updated on all things NPW related.
These free resources should not be taken as tax or legal advice. Content provided is intended as general information. Tax regulations and laws change and the impact of laws can vary. Consult a tax advisor, CPA or lawyer for guidance on your specific situation.