IRS Releases New 2020 Form W-4
PaycheckCity Calculators have been updated to include the new and dramatically different 2020 Form W-4 for withholding elections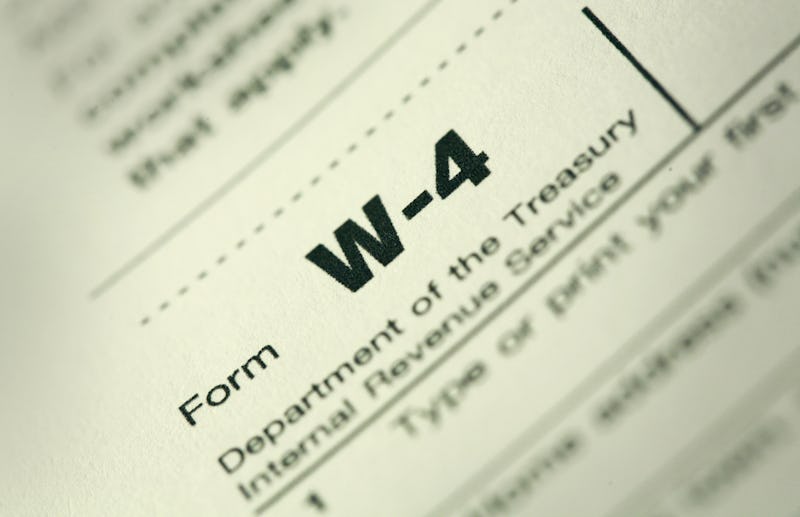 Today PaycheckCity announced that the PaycheckCity Calculators have been updated to include the new and dramatically different 2020 Form W-4 for withholding elections.
On December 5th the IRS released the final version of the 2020 Form W-4 which is a result of the changes to the federal tax law under the Tax Cuts and Jobs Act of 2018. The IRS redesigned the form to reduce the form's complexity and increase transparency and accuracy in the withholding system.
Under the new form withholding allowances are eliminated and taxpayers enter dollar amounts opposed to a number of allowances. Employees can enter anticipated full-year income from other sources, including spouse's salary, second job, and dividend income to more accurately calculate the amount of withholding. The other income information is added to the employee's income and used by employers to calculate the withholding tax amount.
Not all employees are required to complete a new Form W-4. Employees hired in 2020 or who make any withholding changes during 2020 will be required to use the new form. For all other individuals, the elections made under the pre-2020 W-4 will continue until a new form is completed. Employers may ask employees who have a pre-2020 Form W-4 on file to complete a new 2020 W-4, however, employees are permitted to decline and keep existing withholding elections in place.  
Payroll professionals are urging individuals to complete a "paycheck checkup" to ensure that the correct amount of tax is being withheld from each paycheck. Under or over withholding taxes can lead to owing taxes or having too much withheld and unnecessarily decreasing net pay.
PaycheckCity calculators will support the pre-2020 Form W-4 as well as the 2020 Form W-4 elections. Individuals who are using the 2020 Form W-4 should use the "2020 W-4" checkbox which will update the calculator settings to include the appropriate fields. Individuals who are using the pre-2020 W-4 should leave this checkbox blank.   
These free resources should not be taken as tax or legal advice. Content provided is intended as general information. Tax regulations and laws change and the impact of laws can vary. Consult a tax advisor, CPA or lawyer for guidance on your specific situation.