How to Be the Best Job Candidate
You've found the perfect job. Now, the next step is getting that offer letter.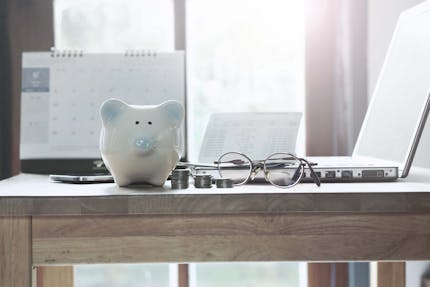 You've found the perfect job. Now, the next step is getting that offer letter. How can you do this? Below are some guidelines that take in account how companies look for employees, and what you can do to set yourself apart.
Do your research. Often, job listings offer a fair glimpse into what a company is looking for and what a position entails. Dig a little deeper. Search the company's website, its Glassdoor account, its social media – anything! The more you learn about their strengths, weaknesses, and needs, the more you'll be able to shine during the interview process. Offering a solid, conceivable idea to an interviewer will resonate well with that company's decision makers.
Clean up your social media. Employees vet candidates through LinkedIn, Facebook, Twitter, and Instagram. That's just a fact, and it's not going away. They're looking to see if your professional skills mesh well with the company's vision, but they're also likely looking for mishaps. Let's just say if you wouldn't want your mother to see something, it's probably not appropriate for social media. Another important aspect to consider with social media is how you connect with professional sources. You may have a squeaky clean timeline but if it's filled with frivolity, you still may be dinged negatively. Try connecting with companies that align with your values and solidify your career strengths.
Determine your strengths. It may seem like a great gig but if you can't operate Adobe Creative Suite at all and that's a job requirement, don't apply. Companies look for employees that can significantly improve the business. Besides, you wouldn't want to be stressed at work trying to juggle applications you're unfamiliar with, would you? Knowing what you're good at and what you're not will help you sell these positives in an interview. It'll also help you be more confident when you actually begin working in that role. When you can hone in on what you're good at, examples of experiences that underscore your ability to solve problems, transform weaknesses, and tackle challenges will abound.
Practice the interview. Walking into an interview with no idea what you're going to do or say is never a good idea. Ask a friend or family member to run through questions with you to practice answers and body language. The way you walk, shake hands, and your level of eye contact say just as much as your words. Your verbal answers are essential, too. Bring up things you have in common with the company, and prepare examples that reflect these ideas. When you practice, you can focus on important rapport versus stumbling over 'ums' and silence.
These free resources should not be taken as tax or legal advice. Content provided is intended as general information. Tax regulations and laws change and the impact of laws can vary. Consult a tax advisor, CPA or lawyer for guidance on your specific situation.