Four New States Set To Increase Minimum Wage
Arizona, Maine, Colorado, and Washington will all have a $12 per hour minimum wage or higher by 2020.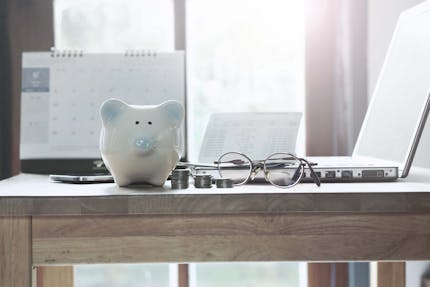 Four more states passed legislation to increase minimum wage following last night's 2016 General Election. Here's a look at which states, and what their propositions entail:Arizona Starting January 1, thousands of Arizonans will get a wage increase, thanks to the passing of Proposition 206. The current $8.05 minimum wage will increase to $10 in January, with other increases eventually leading up to $12 by 2020. The incremental increases will be:
$10.50 in 2018.
$11 in 2019.
$12 in 2020.
Those who earned tip income will to continue earn $3 an hour less than the minimum wage if his or her employer can prove the employee is earning at or more than the minimum wage after tips are counted. Proposition 206 always included measures to increase paid sick leave – notably: Employers with fewer than 15 employees must provide 24 hours of paid sick time a year. Employers with 15 or more employees must provide at least 40 hours a year.
Colorado Colorado passed Amendment 70 last night, which will raise its minimum wage from the current $8.31 to $9.30 in 2017 (beginning January) and gradually increase it to $12.00 per hour in 2020. By 2020, the increase will take a full-time minimum-wage worker's pay from $17,285 a year to $24,960.

Maine
Maine's current minimum wage is just barely above the federal level - $7.50 – but voters backed its measures to increase it to $12 per hour by 2020 last night. Question 4 – the measure that brought the issue to the table – was passed at 55%. Direct wages for tipped workers were increased from half of the minimum wage to $5 an hour in 2017. The minimum wage for tipped workers will continue to increase by $1 per year until it is equal to the general minimum wage in Maine, with a deadline of 2024.

Washington A 'yes' vote on Washington's Initiative 1433 supported incrementally raising its minimum wage from $9.47 to $13.50 by 2020 and mandating paid sick leave. A 59% vote in Initiative 1433's favor will bring this all to fruition starting January 2017. Employees can now accrue one hour of paid sick leave for every 40 hours worked, beginning in January 2018. The tiered system for Washington's increase of its minimum wage will look like:
$11 in 2017.
$11.50 in 2018.
$12 in 2019.
$13.50 in 2020.
$13.86 in 2021.
$14.23 in 2022.
Interested in keeping up to date on minimum wage increases such as these? Visit insights here.
These free resources should not be taken as tax or legal advice. Content provided is intended as general information. Tax regulations and laws change and the impact of laws can vary. Consult a tax advisor, CPA or lawyer for guidance on your specific situation.