Final Paycheck Laws Vary By State
It's your last day at work. Will you be going home with your paycheck?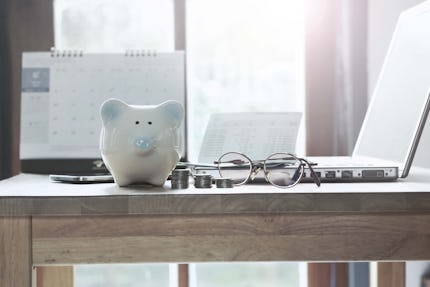 It's your last day at work, whether you quit or not. You're leaving with your last paycheck in hand, right?
Not necessarily. At the federal level, your final paycheck must be given to you by the next regular pay day. If you receive it sooner than that is completely up to the state in which you're employed. Who initiated the termination makes a difference as well. Some states, such as Florida, Georgia, and Alabama, have no laws in place, leaving it up to the employer. Confusing? Consider some examples:
If you're fired from your job in California, you must leave that day with your final paycheck. However, if you quit, the law says you must receive it within 72 hours.
Quitting your job in Delaware means getting your last check by your company's next scheduled pay day. Being fired in Delaware means the same thing.
In Hawaii, if you're fired, a departing paycheck is sent home with you - UNLESS payroll has left for the day. If that's the case, the next business day is pay day. If you quit unexpectedly, your business's next scheduled pay period is when you'll receive your pay stub. If you give at least one pay period notice and your last day comes before pay day, then you leave with your final paycheck.
Kentucky law mandates a final paycheck be given by either the next schedule pay day or within 14 days – whichever comes later. This is the same whether you're fired or you quit willingly.
Another question that arises with final paychecks centers around vacation time: Will you be paid that amount or not? Again, it depends by state. Some states will cash out vacation or PTO, while others enact a "use it or lose it" policy. The best thing to do when faced with these inquiries is to research the procedures on the state level - and you can find each state's unique law here.
These free resources should not be taken as tax or legal advice. Content provided is intended as general information. Tax regulations and laws change and the impact of laws can vary. Consult a tax advisor, CPA or lawyer for guidance on your specific situation.