Best Practices for Using the New Calculators by Symmetry
Say goodbye to private label PaycheckCity calculators and hello to the improved Calculators by Symmetry!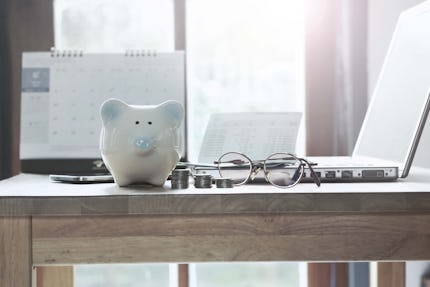 Say goodbye to private label PaycheckCity calculators and hello to the improved Calculators by Symmetry!

Calculators by Symmetry deliver payroll tax modeling calculations for integration into your website. Available in a widget or API, every set comes with our full selection of calculators. For those worried about losing access to the free calculators on paycheckcity.com, don't fret – those will not be going away.

With either the widget or API, Calculators by Symmetry allow for a faster experience with more customization options. The widget version is a simple cut and paste job that comes with full documentation on how to make changes to the look and feel of each calculator. The API is stateless, meaning you can build an entire interface around it and make the calculators fit your needs. It operates by performing the calculation then returning the information in JSON data. Each come with a unique key and access to documentation and support.

Because both of these options so greatly differ from our current PaycheckCity calculators, we've outlined seven best practices to get the most of out the new Calculators by Symmetry.
Place your calculators behind a prominent button - don't just use a small link. In order to reach the broadest audience possible, your calculators should be easy for users to find, whether or not you're posting them publicly.
Use a strong call to action. Something unique to your users usually works best. For example, if your site audience is people who are about to move states, a call to action could be, "Model Your Paycheck for Your Move."
Use an attractive, easy to use landing page.
Provide a brief description of each calculator. If your users are confused on what each calculator is for, they won't use them often or successfully. Providing a sentence or two on what each calculator does will help them better understand its function.
To reach the maximum audience possible, post your calculators on a public page. If you're struggling with finding an area to put them, a blog or a 'Resources' section are two popular spots.
Integrate employee data into the calculator, so employees' personal data is automatically entered. We recommend doing this if your calculators are for internal use only.
Use the calculator API to truly customize for your marketing needs! Try placing a generic calculator on a public-facing page for lead generation, and entice people with a highly customized and fully integrated calculator behind a gate.
Issues or questions? Contact support via support@symmetry.com.
These free resources should not be taken as tax or legal advice. Content provided is intended as general information. Tax regulations and laws change and the impact of laws can vary. Consult a tax advisor, CPA or lawyer for guidance on your specific situation.