5 Small Business Trends to Expect in 2022
The pandemic has definitely made its mark upon the world, especially in the business world. Small business owners found themselves changing and adapting to every new thing that was thrown at them and a few trends are expected to stay in 2022.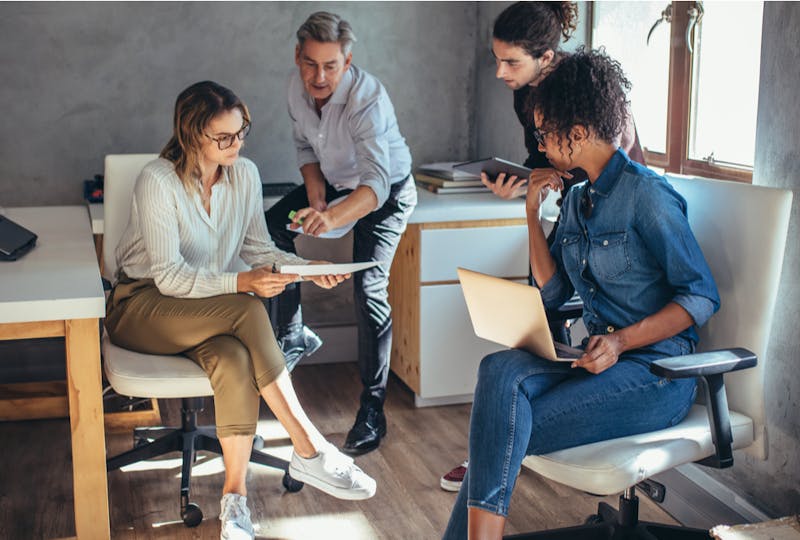 The pandemic has definitely made its mark upon the world, especially in the business world. Small business owners found themselves changing and adapting to every new thing that was thrown at them and many have come out on top with more skills and confidence than ever before. Going into 2022, a few trends have stuck around and made doing business better for everyone. Here are the top 5 trends to expect in 2022:
Invest in Technology
Before the pandemic struck, small businesses relied on technology and often had fewer resources. According to Salesforce, 66% of growing businesses say their business could not have survived the pandemic using technology from a decade ago. 
The pandemic threw businesses a sense of adversity, causing them to change, modernize and digitize their approach to business. Many had to implement newer digital and cloud technologies to keep employees connected. Others focused heavily on security updates to ensure customer and employee information was secure as more people had to shop and work online. Many others found themselves looking to save time and streamline tasks like HR or payroll. PaycheckCity Payroll gave small businesses a way to accurately and quickly run payroll, giving them more time to run their business. 
Technology became a huge portion of everyone's lives during the beginnings of the pandemic and that trend is here to stay. Security updates, communication tools, and payroll software are becoming more frequently used and relied upon as we enter into 2022.
People-First Work Environment
As the pandemic progressed, people found themselves looking after themselves and their families more than working. When people came back to work, their responsibilities did not waiver and their jobs may have changed. Many business owners and employees have found that a people-first work environment is where they would rather spend their time. Flexible working arrangements, good workplace values, and mental health are hot topics for many employees and that trend does not seem to be going away any time soon.
Hybrid Workplaces
Along with flexible working arrangements, hybrid workplaces are becoming more popular. Many businesses have permanently adopted remote work for their business models and the results speak for themselves. Many have seen
Improved work and life balances
Boosts in productivity and
The ability to attract and retain top talent from anywhere.
Giving employees the choice to choose their optimal work schedule not only focuses on your current employees but also boosts recruiting efforts as more people are looking for flexibility in their work.
Networking with Businesses
The pandemic affected nearly everyone who had a business. Everyone needed to adapt and change to ensure their business did not go under, small businesses especially. The pandemic also gave business owners the chance to deep dive into networking. 
Whether it was to know the latest news or to hear new market perspectives, networking is a trend that grew during the pandemic and will not be going away anytime soon. Networking gave the chance for business owners, small and large, to learn from each other and from relationships to inspire and fuel growth within their own businesses. 
Digital Marketing 
As small businesses became more digitized during the pandemic, digital marketing began to skyrocket. Businesses had to rely more on digital platforms to advertise and sell their products more than ever before. But, constant photos and captions become dull and new ways to attract customers became a topic of interest. In comes video marketing. Although not new, video marketing became more popular amongst business owners, small and large. 
By adding video marketing to a business marketing strategy, businesses are given the opportunity to show customers a peek into their lives. This also makes way for personal branding and the consistent use of social media platforms. 
Instead of just showing the face of a business, business owners were encouraged to show their "human side" of their business and allow people to see their authenticity and genuineness. With this came more content to showcase to customers and bring in a new reason for customers to remain loyal and seek their values.   
The trends listed above are only a few of the many that have stuck around and changed the way businesses operate. With the new year quickly approaching, be on the lookout for these trends and any others to increase the new way businesses adapt in the coming year.
These free resources should not be taken as tax or legal advice. Content provided is intended as general information. Tax regulations and laws change and the impact of laws can vary. Consult a tax advisor, CPA or lawyer for guidance on your specific situation.