Why It Is Beneficial and Challenging to Work from Home
Do you work from home?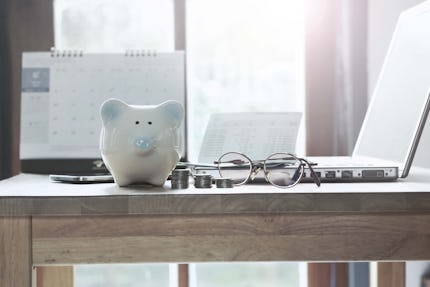 Are you allowed to work from home? Do you like it, or not? This trend among businesses is beginning to grow, but with it come disadvantages and advantages. Do you have the ability to balance the two and make telecommuting work for you? Here are some challenges and benefits to this new age office.
Benefits:
Flexibility. Sometimes life gets in the way of a 9 to 5 office gig, and that can include anything from children, car repairs, or home renovations. Having the ability to log in at home and do your work can give you the time to attend to other matters.
Commuting . Let's face it: Driving to work can suck. It's worse when you're spending 45 minutes to an hour each way getting to work. Remote work cuts this down, helps the planet, and saves your wallet when it comes to gas money. Win-win-win.
Productivity. Select workers actually perform better in their own environment. Certain circumstances at home can make it a more ideal place to focus.
Challenges:
Being alone . For some extroverts, being alone can actually reduce efficiency. You may miss talking to people or going out to lunch with your coworkers when you make your home your office. A sense of camaraderie may begin to disappear.
Communication. Sure there's email and conference calls, but sometimes that's not enough. The ease of popping into your boss's office and asking him or her a question, or asking for an extended deadline is erased when you're remote. Telecommuting also needs an extra layer of communication so your in-office team (or other remote team members) know you're working and not goofing off.
Distractions . Being at home means you can let the cable guy in to fix your system, but it also means other chores that can quickly snowball into a full day of commotion. Working from home means you have to be self-motivated and stay on task.
These free resources should not be taken as tax or legal advice. Content provided is intended as general information. Tax regulations and laws change and the impact of laws can vary. Consult a tax advisor, CPA or lawyer for guidance on your specific situation.