Seven Surprising Reasons Why Employees Really Quit (Hint: Not Money Related)
There's more to a job than salaries and benefits. Read more to see why some employees decide to call it quits.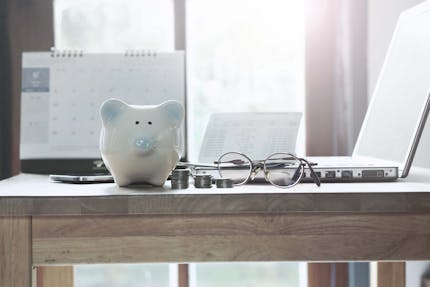 While better salaries or benefits can lure your talent to other organizations, compensation isn't the only – or even the most common – reason employees move on. Here are seven surprising reasons employees quit and what to do to stem turnover:
The job or company is different from what the employee envisioned
Be truthful during the hiring process when you describe work teams, company rules and policies, corporate culture and everything else related to performing the job.
If you think a candidate might have unrealistic expectations, make sure you address those before you make a job offer.
There's a mismatch between the job and the employee
Even though you might be in a hurry to staff a position, it's important to take your time and carefully consider how well a candidate will perform on the job and will fit with the company.

When you hire primarily based on aptitude, you might find that other factors such as teamwork, creativity and intellectual curiosity are more important to success than knowing specific skills.
Not enough coaching and feedback
New employees need frequent performance feedback. Praise them for the things they do well and coach them on the things they could improve.
Consider teaming a new hire with a partner. Choose a peer rather than a direct supervisor. This relationship can help resolve issues on policies, procedures and other frequent questions a new employee might not want to bring to his or her supervisor.
Too few growth or advancement opportunities
Every employee needs to know where the company's going, how it's going to get there and how he or she contributes to strategy. To help, offer employees the following:
Traditional and alternative career paths for different functions
Easy access to job vacancies
Tools to assess their own knowledge, skills and competencies against those required for other positions.
Formal and self-directed training and learning opportunities.
Employees don't feel recognized, appreciated or valued
Everybody wants to be a part of a winning team. Saying "thank you" makes employees feel noticed and appreciated. So does keeping them in the loop about what's going on in the company.

Give employees plenty of opportunities to share their opinions, make suggestions and ask questions.
Lack of work-life balance


This could be a symptom of a bad fit between an employee and a job. Or, it could be due to having a job vacant for a period of time. Whatever the cause, it's important to let employees understand you care about them as people.

Overload employees with too much work and they'll hit the pavement in search of a more reasonable work load. Sponsor activities, allow employees to get to interact and bond and try to keep work enjoyable.
Lost trust or confidence in senior leaders


The best senior leaders clearly communicate the company's vision and rally support for that idea. Visible senior managers who communicate frequently and meet with employees at all levels have a much greater ability to earn the trust and confidence of all employees.
These free resources should not be taken as tax or legal advice. Content provided is intended as general information. Tax regulations and laws change and the impact of laws can vary. Consult a tax advisor, CPA or lawyer for guidance on your specific situation.