Save Your Paycheck This Holiday Spending Season
Look outside and you can't avoid seeing evidence of the holidays.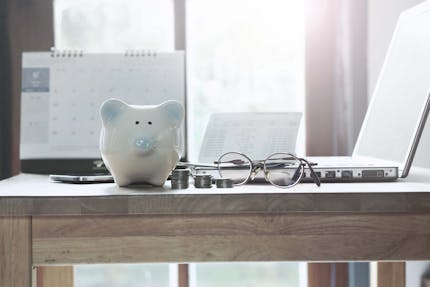 Look outside and you can't avoid seeing evidence of the holidays. For many, this means gifts – which means an increase in happiness to friends and family, but a decrease to your paycheck. But it doesn't have to all be bad. We have some tips on how to steer clear of holiday debt and still be Santa:
Create a plan of attack. Before you enter a mall or shopping center, know who you're shopping for and what you plan on buying. This way you can (potentially) feel less overwhelmed, leading to less chances of overspending. Hopefully.
Get discounted gift cards . During the holidays, plenty of businesses offer deals on their gift cards. For example, buying $100 worth of gift cards and receiving another $20 gift card as a promotion. Hello, extra gift.
Use coupons, discount codes – anything you can find. Retailers are rabid about giving out deals during the holidays to get you to buy more. Use them wisely and you'll actually spend LESS.
Don't use your debit or credit card. Go to an ATM, pull out cash, divide it among who you're buying for and DON'T go over. Leaving the plastic at home means you legitimately cannot overspend!
Group gift. Need to get something for your boss? Lasso in your coworkers. This can work for larger gifts for family members, too. Just be sure to put everyone's name on the card.

Get on social media. Did you know some brands, stores, and independent creators offer tons of deals exclusively to their social media followers? You may just find a coupon code on Twitter that others will not have.
Buy wrapping paper/bags at the Dollar Store. Really. It's going to be trashed anyway, so why bother spending outlandishly on this component?

Give homemade gifts. Considering baking or crafting – or really making anything you feel appropriate and festive for your friends, family, or coworkers. Added bonus: sentimental feelings.
Share the costs of parties . With the holidays, come reason to celebrate. Often, this comes in the forms of parties. Be open and ask people to bring goodies or treats and you'll end up spending less on food and drinks – but only If you're comfortable asking!
Ask for a discount. You might be surprised to find that some retailers like a bold shopper and will reward them with some type of discount. After all, they're making a sale. If shopping online, look for a live chat feature!
How do you salvage your paycheck during the holidays? Let us know! You can also plan ahead by calculating your paycheck with our salary calculator.
These free resources should not be taken as tax or legal advice. Content provided is intended as general information. Tax regulations and laws change and the impact of laws can vary. Consult a tax advisor, CPA or lawyer for guidance on your specific situation.