Nine Ways to Use Your Tax Refund in 2016
Tuesday marked the first day Americans began filing for their 2016 tax refunds. What should you do when you receive it?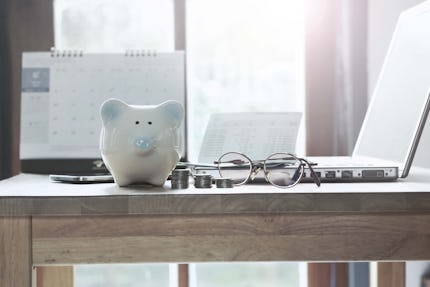 Tuesday marked the first day Americans began filing for their 2016 tax refunds. Last year, the average refund came in at $2,800 – a nice chunk of change. What should you do after turning in those W-2's? While in the end, it's your money and up to you, here is a list of smart ways to handle your newly-acquired dollars.
Pay off debt
Most of us have some form of debt, whether it be from student loans or credit cards. Monthly payments are great and help chip away at the total– but slowly. If you come into some extra money – i.e. a tax refund – paying down your debt may be a good long-term investment.
Build up an emergency fund
According to MarketWatch, approximately 62% of Americans are one paycheck away from poverty. For those living paycheck to paycheck, something as standard as car repairs can potentially put them on the street, or at the very least, in financial danger. That's why creating an emergency savings account is always a good idea. If you're receiving close to (or more than) the average tax refund, that's a great start.
Save for retirement
Another devastating statistic when it comes to saving money features retirement. Employee Benefit Research Institute discovered only 22% of American workers feel confident they'll have enough money for retirement. How comfortable do you feel about your own retirement now? Don't forget the ever-climbing cost of living. Consider putting some or all of your tax refund into your 401(k) or similar fund.
Go back to school
Dreaming of post-graduate school? Wanting a completely different degree? How about an MBA? All these things can actually help you further your career, and ultimately lead to more money.

Home improvement projects
If your kitchen or bathroom is severely outdated, using your tax refund check to redo them may be a good idea. Special home projects like this will actually help increase the value of your home, giving it a higher price when it comes time to sell, if you plan on doing so.

Buy life insurance
It's not a pleasant thought, but something like a death in the family can lead to financial suffering and hardship. Life insurance policies are created to lift the burden of these situations. A sizable tax refund could make a difference.
Spend it on something you need
Sometimes we put off things we need in order to deal with other matters. It could be a new washer to replace one that's constantly on the fritz, dental work to ease a perpetual tooth ache, or a down payment on a new car to replace your 1997 Toyota Altima. No matter the case, your tax refund could be your saving grace.
Donate to charity
Helping out your favorite non-profit not only makes you feel good, but it has huge societal benefits. In some cases, it can be a tax deduction!
Treat yourself.
Ultimately, what you do with your refund is 100% your decision. If you've been dreaming of buying an electric guitar or visiting Prague, do it.
These free resources should not be taken as tax or legal advice. Content provided is intended as general information. Tax regulations and laws change and the impact of laws can vary. Consult a tax advisor, CPA or lawyer for guidance on your specific situation.