HR Should Listen to Employees on Financial Wellness: Consider Partnering to Provide Lending Solutions
Employee financial wellness has long been thought to affect how employees perform at work. Stress about finances can weigh heavily on the mind and cross over into office hours. And of course, employees' jobs contribute significantly to their ability to meet their financial needs and regular expenses.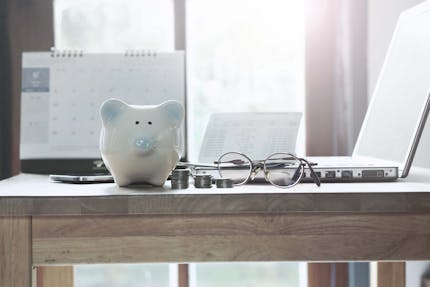 Employee financial wellness has long been thought to affect how employees perform at work. Stress about finances can weigh heavily on the mind and cross over into office hours. And of course, employees' jobs contribute significantly to their ability to meet their financial needs and regular expenses.

To get a better gauge on the correlation between employee financial wellness and performance, Elevate partnered with the Society for Human Resource Management (SHRM), the world's largest HR membership organization, to conduct a survey exploring how financial stress affects employees in the workplace. Overwhelmingly, HR professionals see a strong link between financial stress and employee productivity: 85 percent of the just over 400 HR professionals surveyed agreed that when employees faced financial stress, there was a decrease in their productivity at work. Not only can financial stress serve as a distraction, it can have ramifications on employees' physical health.

Employers have reason to be concerned, then, that three-fifths (61 percent) of HR professionals rated the financial health of their employees as only "fair," "poor," or "very poor." Furthermore, 37 percent reported that their employees had missed work in the last year because of a financial emergency. The takeaway for employers is that they likely have financially stressed employees, and they may be seeing a dent in their bottom line because of it.

However, as another recent study on financial wellness at work from the Consumer Financial Protection Bureau (CFPB) points out, employers can boost employee engagement, loyalty and satisfaction through health and wellness programs—particularly programs that focus on financial wellness and build financial capability. The study emphasizes the value of programs that also teach employees basic financial building blocks and skills like saving, planning a budget or reducing their debt. The most successful financial education programs go beyond providing general information about a particular set of benefits and tailor it to the employee's specific circumstances. The cost of these types of programs are relatively minimal to the employer, and the payoff as employees are guided to a path of better financial health is significant.

As employers introduce or further develop their financial workplace wellness programs, it is critical that they listen to their employees and offer benefits that match up with their needs and demands. It's worth noting that Elevate's survey found that more than half of HR professionals (53 percent) reported that employees had approached a representative of the organization asking for a payroll advance in the last year. Yet only 19 percent of organizations surveyed currently offer payroll advances to their employees, and 18 percent offer third third-party provider loan products. However, the organizations that did offer these benefits saw a substantial improvement in their employees' financial health. Seventy-three percent of organizations offering third-party loan services and 55 percent of those offering payroll advances indicated that these products were having a positive impact on employees' overall ability to manage their financial difficulties.
Why has there been reluctance from employers to offer innovative new financial wellness initiatives, even when there is obvious demand from employees? Many have been hesitant to take on the expense, burden of liability, and logistical complications introducing a benefit like a workplace loan can bring. While a growing number of employers are considering offering loans to their employees as part of their financial wellness programs, especially with traditional banks making it increasingly difficult for average Americans to borrow credit, the underwriting and collections processes are undeniably legally and technically complex. Most employers are not originally in the business of offering loans and run the risk of making basic mistakes with their underwriting criteria that can lead them into legal hot water. In addition, employers face complications with collections mainly due to the awkward nature of the process. Beyond the tarnished work atmosphere and potentially tarnished employee/employer relationship, there is also the real possibility that the employer will never recoup their money should the employee quit to escape the balance due. On the flip side, an employee with a loan outstanding is very difficult to terminate because the employer knows they likely won't recoup their money, unless the employee's final paycheck covers the balance.

To overcome these hurdles, savvy employers are partnering with third-party providers who know the industry and can relieve them from the technical and potentially litigious aspects of offering loans in the workplace. Arkansas-based Kerusso, for example, the largest producer of Christian-themed apparel, implemented Elastic, Elevate's line of credit product for employees, after years of offering its own payroll advance program. While Kerusso valued offering this financial assistance to its employee base, the process, which was handled internally, was time consuming and cumbersome. Moreover, a number of their employees were ineligible to apply for a loan because of company policies. Kerusso elected to implement Elastic in order to streamline administrative processes by automating the management, approval and repayment functions, and to reduce compliance risks. By replacing their in-house payroll advance program with Elastic, Kerusso saved their payroll and accounting team an estimated two hours per week, and was able to extend loan approval to more employees.

Regarding the benefits of Elastic, Sherry McGinley, Senior Payroll and Benefits Admin, Kerusso, said, "An earlier analysis of the time spent processing and tracking payroll advance loans revealed just how much it was adding to the cost of Human Resources and Accounting. Elastic flows seamlessly with our payroll company and makes our payroll submission process so much faster."

Companies who want to offer their employees a way to manage their financial stress without the administrative burden and compliance costs can seamlessly integrate Elastic with company payroll systems, so employers have no added responsibilities. The product is designed to give employees access to cash when they need it, with flexible and affordable repayment options, including the option to have payments made through their paychecks. Elastic is priced significantly lower than payday loans, bank deposit advances, bank overdraft charges and other forms of emergency credit, providing a more affordable way for employees' to access credit when they need it.

For more information on how Elastic can help employers and employees manage financial stress, visit Elasticatwork.com.
These free resources should not be taken as tax or legal advice. Content provided is intended as general information. Tax regulations and laws change and the impact of laws can vary. Consult a tax advisor, CPA or lawyer for guidance on your specific situation.